Employee-Owner Ignacio 'Nacho' Ortiz Reaches 25th Anniversary at Rubadue Wire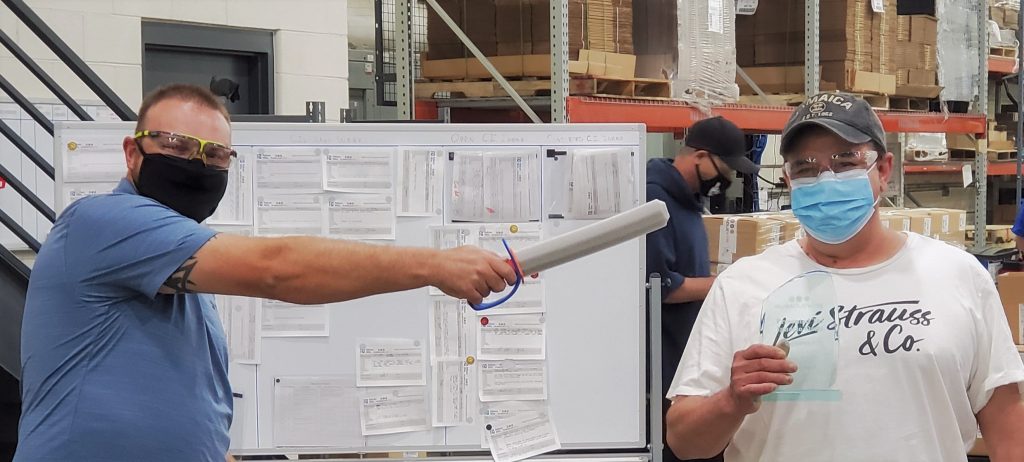 Congratulations and a huge THANK YOU to Ignacio 'Nacho' Ortiz for his amazing TWENTY-FIVE years of service to Rubadue Wire.
THE FOLLOWING WAS WRITTEN ABOUT NACHO FROM A CO-WORKER: "Nacho joined the Rubadue team on July 14, 1995 just as the doors were opened in Greeley, CO. He was here when there were only two (2) extrusion lines and has watched the company grow from there. He is the most experienced Extrusion Operator on the team and has helped many people achieve success in Extrusion during his employment.
Nacho has become the 'goto' person when difficult orders show up, he is able to pull from his vast experience and knowledge of each line to create the proper setup and run parameters for success. It has been said that he has forgotten more than most people know about running our extrusion lines and producing the products we sell; however, he is very gracious when helping solve problems other experience. He is able to pull from his experiences to run orders that others struggle with.
Nacho sets a high bar for others to aspire to, but he is well respected by his fellow co-owners for his unselfish behavior by sharing his knowledge and experience for their growth. He is a cornerstone of extrusion and Rubadue wire and we wish many more years of his employment for the high standard he sets for all of us."
When asked to comment on his own behalf, Nacho said:
"I was the first employee hired when Rubadue moved to Greeley, CO on July 14th, 1995.  When I started, I was not expecting it to grow into a company this big.  A couple of times the company was in rough shape, but I was never laid off and I always had forty (40) hours each week.  In 2009, we almost closed the doors permanently due to the recession.  Then, after Sean Toland helped guide company in some new directions, we started to get a lot of business.
I have many great memories of the Rubadue family, like Big Ed who was 'big' in personality and a great person. Mike Rubadue was an excellent friend and had treated me like one as soon as I started. Sue Welsh, who is one of the most important people in my life, has always treated me like a member of the family. Ed Rubadue, Jim Rubadue and Big Ed's wife are very good people and positively impacted my life.
I am so happy to work at this great company and to have been able to watch it grow where we are today. I'd like to say thank you to Sean, Michelle, Mike S., Kyle, Lou and all my coworkers. I am very proud to work with you all.
Now I need to get back to work!"