WEG Promotes Marketing Manager
Trent Dunn To Oversee All Wire Expert Group Brands
Wire Experts Group, the parent company to Pelican Wire of Naples, Florida and Rubadue Wire of Loveland, Colorado has named Trent Dunn as the new WEG Marketing Manager, with overall responsibility for the marketing departments of all business units, including the parent organization.
            Since he assumed the role of Marketing Manager for Pelican Wire in 2018, Dunn has brought the company through a complete brand refresh, rebranded the parent company from Pelican Holdings Group to Wire Experts Group, managed three website development projects, written, produced and edited ten videos, and has had technical & corporate content published over sixty times in twenty-plus publications in fourteen countries. Trent has also been instrumental in Pelican Wire receiving multiple local, regional & statewide awards for manufacturing excellence and business resilience, including the 2018 MAF Florida Manufacturer of the Year & the 2019 Southwest Florida Blue Chip Community Business Award.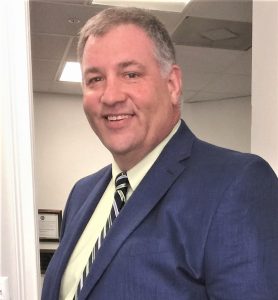 Rubadue Sales Manager, Kyle Jensen says "Trent brings an amazing enthusiasm and vision to his approach on marketing. I have been watching for quite some time the work Trent has been doing for Pelican Wire & remain impressed with the continued output of his work. With Trent now being the Marketing Manager for Wire Experts Group, I am truly excited to work with him and see how he can help the team here at Rubadue Wire continue to build and execute on our marketing objectives, which ultimately will continue to build value for our customers."
Wire Experts CEO, Ted Bill, says "Trent has done an outstanding job bringing up the profile of Pelican Wire. I'm excited to have him join the Wire Experts team and look forward to having him do the same for Wire Experts Group and Rubadue Wire."
When not working on marketing initiatives, Trent soaks up his time on a mountain bike and loves doing anything alongside his beautiful 'cancer warrior' wife, Leesa, and including 'hang time' with their son, Jaden. He enjoys restoring antique furniture and passionately shares his love of collecting obscure small business hats through his social media page @hatvertisement!
ABOUT WIRE EXPERTS GROUP: Wire Experts Group invests in unique and unparalleled capabilities in Wire and Cable industry. We use a common business platform that allows for our individual brands to be successful in their markets, while taking advantage of economies of scale and depth of experience. Through employee-ownership, Wire Experts Group allows its most important stakeholders, its employees, to directly benefit from the success of the business. Contact them at (239) 597-8555 or online at WireExperts.com.
Press Release available at: https://wireexperts.com/news-press/
Media Contact (Ironically): Trent Dunn, tdunn@pelicanwire.com, 239.325.0124
Pelican Wire
3650 Shaw Blvd.
Naples, FL 34117
(239) 597-8555
###