Wire Experts Group Completes Leadership Realignment
Naples, FL, February 27, 2020: As part of a new, unified corporate management structure, Wire Experts Group, the parent company to Pelican Wire and Rubadue Wire, has announced the newest members of the WEG Leadership Team and their respective roles.
Brinson White, previously Director of Engineering at Pelican Wire, will now lead the Engineering & IT teams at both Pelican Wire and Rubadue Wire under the title as WEG Director of Engineering.
Mike Skorupa, Quality Manager at Rubadue Wire, has been named Director of Continuous Improvement across all business units.
Previously a member of the Engineering Team & Production Planning Manager, Kevin Clements has been named Global Supply Chain Manager.
Each will report to Sean Toland, Executive Vice President of Wire Experts. The other members of the Wire Experts Group leadership team are Ted Bill, CEO and Susan Smith, CFO. Ted Bill states, "Mike, Brinson, and Kevin represent some of our best and brightest minds. For us, this is natural move to embed high quality standards and engineering excellence across our entire company."
ABOUT WIRE EXPERTS GROUP: Wire Experts Group invests in unique and unparalleled capabilities in Wire and Cable industry. We use a common business platform that allows for our individual brands to be successful in their markets, while taking advantage of economies of scale and depth of experience. Through employee-ownership, Wire Experts Group allows its most important stakeholders, its employees, to directly benefit from the success of the business. Contact them at (239) 597-8555 or online at WireExperts.com.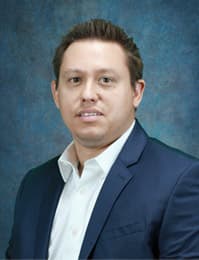 (l. to r.) Brinson White, Kevin Clements, Mike Skorupa
Media Contact: Trent Dunn, tdunn@pelicanwire.com, 239.597.8555
Pelican Wire
3650 Shaw Blvd.
Naples, FL 34117
(239) 597-8555
###