Wire Experts Group Names Sean Toland as EVP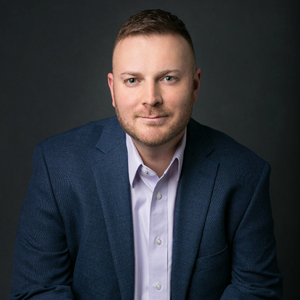 Wire Experts Group, the parent company to Pelican Wire and Rubadue Wire, has recently announced Rubadue President, Sean Toland, will take on an additional title as Executive Vice President of Operations for Wire Experts Group.
Sean's new role positions him to oversee wire production at both locations and implement process improvements across all business units. Wire Experts Group CEO, Ted Bill, says "We're excited to have Sean leading the way in our continual quest to ever-improve our products and deliver world-class wire solutions to our valued customers across a wide spectrum of industries."
While based out of the Colorado location, Sean will also spend a portion of his time at the Pelican Wire plant in Florida. "Pelican Wire and Rubadue Wire are both customer-oriented companies that have spent years building trust within their industries," says Sean. "In this new role, I look forward to bringing talented teams from both locations together to improve business performance and drive operational excellence. Our collaborative approach will increase the service and value we provide to our customers."
ABOUT WIRE EXPERTS GROUP: Wire Experts Group invests in unique and unparalleled capabilities in Wire and Cable industry. Using a common business platform that allows for its individual brands to be successful in their markets, while taking advantage of economies of scale. Through employee-ownership, Wire Experts Group allows its most important stakeholders, its employees, to directly benefit from the success of the business. Contact them at (239) 597-8555 or online at WireExperts.com.
Media Contact: Trent Dunn, tdunn@pelicanwire.com, 239.597.8555
Pelican Wire
3650 Shaw Blvd.
Naples, FL 34117
(239) 597-8555
###